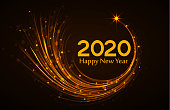 Så er Astrolabe igen på banen med lister over årets mest interessante planetfænomener.
Astrolabe skriver i dag, d. 10.1.2020, i en nyhedsmail :
"Our gift to you! Download your free copy of the 2020 Hot Degrees, a useful reference tool for your astrological work. And, back by popular demand, we have the 2020 edition of Going Deeper Into Retrogrades, which provides the 2020 Retrograde Shadow Dates. Both are available for download on our home page."

Og på dansk:
Julegaven består altså i, at Astrolabe frit har lagt to planettabeller ud for 2020 på deres hjemmeside. Alle tabeller er lavet ved hjælp af Solar Fire.
Hot Degrees 2020:
Indeholder bl.a. dato og grader for alle stationer, eklipser og ydre planeters tegnskifter i 2020 - plus alle konjuntioner, oppositioner og kvadrater mellem disse planeter samt Mars.
Retrogrades 2020:
Indeholder dato og grader for alle planetstationer i 2020. Og ligesom sidste år, er der denne gang også medtaget planeternes Ind-og udgang af planetsløjferne - også kaldes planeternes skyggeperiode. (YES, nu mangler vi bare, at sådan en liste er lidt nemmere at lave i Solar Fire).